Clean Benches
C-Frame Workstation
C-Frame Workstation
Key Features
---
Offer increased versatility
Save space by eliminating the frames needed for front legs.
The frame is cantilevered for placing over any work bench,
table, or wet process work station without taking up valuable
floor space and obstructing adjacent work areas.
A SAM Fan Filter Unit provides HEPA filtered air over the workspace.
---
Electrical
Standard voltage is 115 volts with other voltage options shown on a following page. An On/Off switch is installed FFU unit on the SAM unit. All 115 volt models are equipped with a 8 foot power cord and 3 – prong plug. Other voltages require electrical connection to the power source by a qualified electrician.
Final Filter
HEPA filters are 99.99% efficient @ MPPS or larger with anodized aluminum frame. ULPA grade filters are 99.9995% efficient @ MPPS, and are available as an option.
Prefilter
A pleated type, disposable prefilter rated at 30% ASHRAE efficiency is standard.
Speed Control
A solid state variable speed control is mounted on the SAM unit.
Grille
C-Frame Workstations with lights have an acrylic grille inserted in an anodized aluminum frame which is hinged to open. This permits access to the fluorescent light tubes and removal of the HEPA filter without removing the SAM unit from the frame. Workstations without lights have a powder coated white epoxy diamond pattern grille.
Construction
C-Frame Workstation frames are white painted steel tubing with clear acrylic side and back panels and adjustable leg levelers.
Lighting
C-Frame Workstations with lights are equipped with a 4-lamp light fixture, 120 volt, 60 hz with T8, 32W electronic ballast. Fluorescent light tubes are not furnished with the units because of potential breakage during shipment.
Shipping
C-Frame Workstations are fully assembled with the SAM unit packaged separately for safe shipping. The self contained SAM unit is easily installed in the frame on site with no special tools required.
---
Technical Drawings
Technical Drawings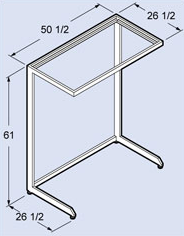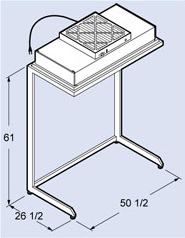 Frame & SAM® Unit without Lights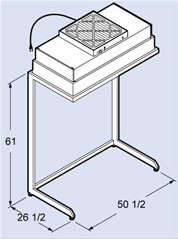 Frame & SAM® Unit with Lights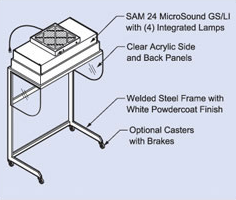 ---
Casters, 3" w Brakes, (4) required
Side Panels, 1/4" Clear Acrylic, 24" H x 26.5" D, (2) required
Back Panels, 1/4" Clear Acrylic, 24" H, (1) required
Consult the factory for more information.
---
Additional Options
Duct Collar Adapter, 10" or 12" diameter
ULPA Filter 99.9995% efficiency @ MPPS
---
Ordering Information
C-Frame Work Station without Lights
C-Frame Work Station with Lights
Without Lights: Includes Frame and SAM 24 MicroSound
With Lights: Includes Frame and SAM 24 MicroSound CRF/LI, 115V
---








Clean Rooms International, Inc
Terms and conditions
Contact us
Toll-free: 877–380–1860
Phone: 616–452–8700
Fax: 616–452–2372
Email: sales@cleanroomsint.com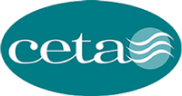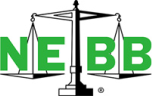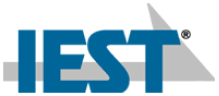 Terms and conditions
©2021 Clean Rooms International, Inc