---
Search results
Products
(17)
Legend Modular Hardwall Cleanroom System
Legend pre-engineered, modular design cleanrooms are cost effective without the inconvenience of conventional "stick-built" construction.
Flexible Solutions Softwall Cleanrooms
Flexible Solutions Softwall Cleanrooms can control a variety of workspace environments. We offer both standard designs and custom-engineered options for unique applications.
T-Grid Systems
T-Grid Ceiling Systems enhance cleanroom security. Our state-of-the-art systems help tight-tolerance temperature and humidity-controlled environments conform with the latest government and industry standards.
Pass-Through Cabinets
Pass-Thru Cabinets help control contaminants entering the cleanroom during pick-up and delivery of products or supplies. Maintaining a clean environment, yield and productivity are increased as delivery personnel and contaminants remain outside the cleanroom.
Air Showers
Cleanroom Air Showers are designed to supply ISO Class 5 (Class 100) airflow while removing particulate contamination from personnel entering a cleanroom. An individual can stand or walk through the chamber and be scrubbed by pressurized air from nozzles at a minimum velocity of 5000 FPM.
SAM® Units & Accessories
SAM® Fan Filter Units are self-contained, motorized Supply Air Modules equipped with either HEPA or ULPA filters, and are able to meet your exact cleanroom specifications.
Terminal Diffusers
We offer a wide variety of Terminal Diffusers in three distinct series—GS, CFM, and GS LI—for meeting the exacting requirements of microelectronics assembly, pharmaceutical production, laboratories, hospitals, and other industries requiring high purity airflow.
Horizontal or Vertical Flow
Clean Benches and Workstations are available in almost an endless array of vertical and horizontal flow combinations. We can help you choose the combination that suits your particular application.
Table Top Flow
Choose from table-top, stand-up, or sit-down versions. They are offered in a variety of materials for controlling airborne contamination within a small space.
Tables
Clean bench tables are suitable for all class100–10,000 or ISO Class 2–9 cleanrooms and laboratories applications, available in a wide range of sizes and materials. 
Workstation & Bench Options
We offer a comprehensive line of Clean Bench and Workstation models incorporating HEPA or ULPA air filtration systems. These units provide practical and economical work-space environments for use in pharmaceutical or hospital applications.
Guardiair
Guardiair provides effective air filtration and visibly communicates to people that the air is being cleaned—building trust and reassurance in a time of doubt.
SAMLink Control System
SAMlink Control Systems are designed to control SAM units from a remote console or panel. Linked individually or in groups, an operator can increase or reduce airflow to a selected area and utilize the set back feature during off-peak hours, resulting in lower operating costs.
Battery Powered HEPA Cart
A Stainless Steel Battery-Powered HEPA Cart that allows transport of sterile/clean materials in a pressurized, HEPA filtered environment.
Lights & Ceiling Panels
Cleanroom light fixtures are sealed fixtures made especially for cleanrooms, maintenance free. And Cleanguard Cleanroom Ceiling Panels feature factory-sealed edges and a white vinyl face.
Custom Workstations
Specials are standard at Clean Rooms International, Inc. If you have a unique problem, we have the expertise required to solve it.
Custom Clean Benches
Designing flexible solutions is standard at Clean Rooms International, Inc. If you have a unique problem, we have the expertise required to solve it.
Blog
(5)
NEBB Certification
September 27, 2021
Bret Asper featured in CleanroomTechnology Magazine's US Market Report
April 28, 2021
SAM® 44 Fan Filter Unit featured in Cleanroom Technology Magazine
December 15, 2020
Useful information for building manager about air ventilation
October 19, 2020
COVID-19 Update
September 3, 2020
Can't find what you are looking for?
Contact us for more assistance. We are happy to help you with your inquiry.
Toll free: 877 - 380 - 1860
Phone: 616 - 452 - 8700
Fax: 616 - 452 - 2372
Email: sales@cleanroomsint.com
Clean Rooms International, Inc
Terms and conditions
Contact us
Toll-free: 877–380–1860
Phone: 616–452–8700
Fax: 616–452–2372
Email: sales@cleanroomsint.com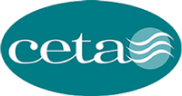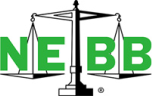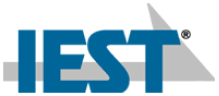 Terms and conditions
©2021 Clean Rooms International, Inc